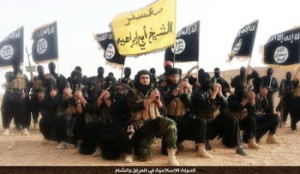 There is no room in God's Kingdom for hate. That's why we thank you for taking the first step in bathing ISIS in God's love by joining us in prayer! We believe that God's heart is to bring ISIS members into the knowledge of His love and grace.
This is a 30-day prayer guide for ISIS. It is meant to be a guide with suggestions on ways to pray each day – but they are meant to be suggestions. If the Holy Spirit is leading you to pray in another way, please follow His lead.
Each day contains a topic, verses, and YouTube songs. There is also a suggested art activity as well. We believe that God loves us to pray, recite His Scripture and worship His greatness through song and even art. We have divided the 30 days into three ten-day sections. Each section has a specific passage that will be the overall theme for those ten days and then each day will have specific scriptures for the topic.
Days 1-10: Prayer according to Paul's life
Days 11-20: Prayer through the fruits of the Spirit
Days 21-30: Prayer for specific places ISIS is present
Our prayer is that God will give you HIS love for ISIS during these 30 days and that, as the body of Christ, we will pray through and into His heart. Enjoy this journey with Christ!