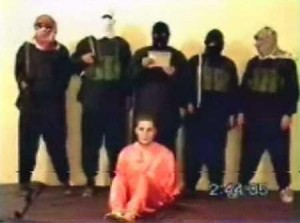 Now that we have prayed through the story of Paul;  we  will  look  at  one  of  Paul's  letters  and  ask God to pour out his spirit on ISIS and bless them with real fruit- the fruits of the spirit. We are asking for the transformation of hearts! We are asking God to give them new hearts that are founded in Christ!
But I say, walk by the Spirit, and you will not gratify the desires of the flesh. For the desires of the flesh are against the Spirit, and the desires of the Spirit are against the flesh, for these are opposed to each other, to keep you from doing the things you want to do. But if you are led by the Spirit, you are not under the law. Now the works of the flesh are evident: sexual immorality, impurity, sensuality, idolatry, sorcery, enmity, strife, jealousy, fits of anger, rivalries, dissensions, divisions, envy, drunkenness, orgies, and things like these. I warn you, as I warned you before, that those who do such things will not inherit the kingdom of God. But the fruit of the Spirit is love, joy, peace, patience, kindness, goodness, faithfulness, gentleness, self-control; against such things there is no law. And those who belong to Christ Jesus have crucified the flesh with its passions and desires. If we live by the Spirit, let us also walk by the Spirit. – Galatians 5:16-25
God loves it when we speak his words back to him in prayer. So for the next 10 days we will speak scriptures concerning the fruits of the spirit to God as prayers. We will pray for God to give ISIS members his spirit to walk rightly before him.
After you have prayed these verses and sung these songs, You might wish to print this page and color in the fruit on the picture below and proclaim that the Lord is able  to give that fruit to ISIS, whether or not you print and color in this picture!